More photos of Teddy

More horses by Kaan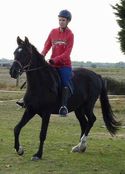 Solo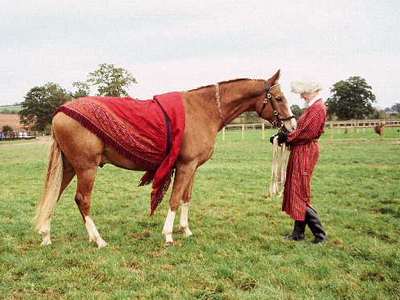 (Teddy)
by

out of
Kunzita by Murgab
Akhal-Teke
born 5th July 2002
chestnut gelding, 16.0 hh
With his huge, loose-limbed, powerful movement and solid build, Teddy looks and feels more like a warmblood than an Akhal-Teke. Between the ears, however, he is all Teke, with buckets of brains, too much imagination and a preference for being the senior partner.

He would probably make a pure dressage horse, but he adores his jumping and has tremendous scope. This extends to XC - except for water. A bit more work, then, before he's ready to event.

Meanwhile, he is jumping 3' with contempt, and - when he has remembered to pick his feet up - has won a couple of novice competitions.
| | |
| --- | --- |
| Sporthorse Breeding, Monmouthshire Show, 2004 | Chepstow Show, 2003 |
Kyzyl Akhal-Tekes Legacy Website

Geldy Kyarizov
World expert on the Akhal-Teke